So today I've decided to write about colours and color wheel ;)
Ever wonder how some of your favorite fashionistas put colors together? How they create eye-catching and fabulously colorful outfits?
;)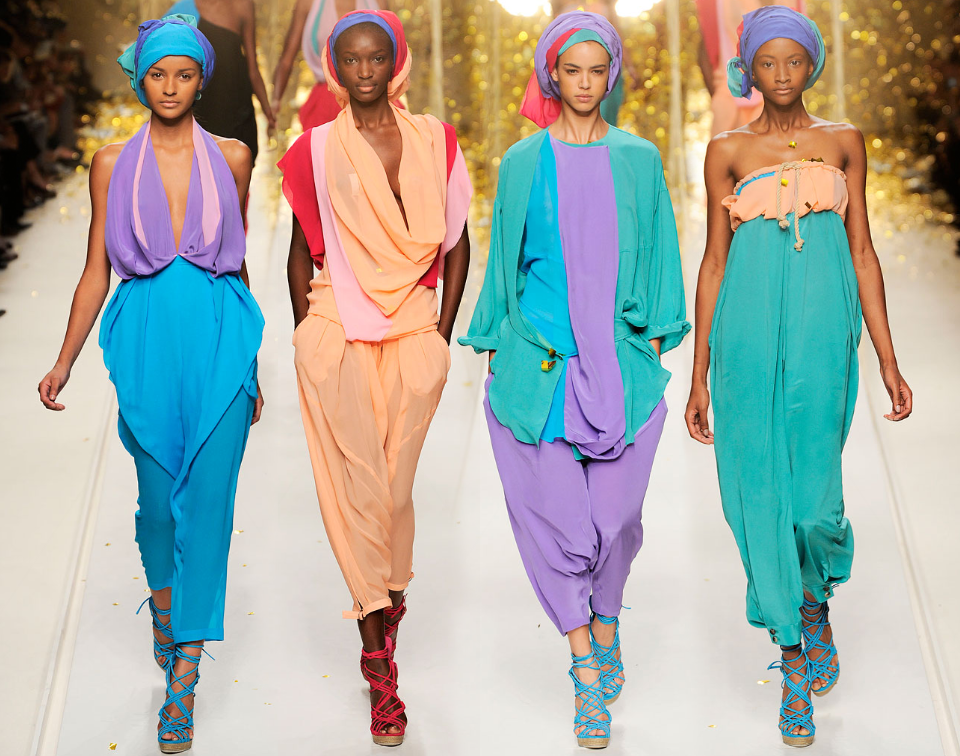 Picking which colors go well together is much easier (
much less mysterious)
than most people think. The key to choosing the right colors is all about the
color wheel.
The color wheel is an excellent wardrobe tool.
If you imagine the color wheel when you are picking out the colors of your outfit you will have no problem making sure your outfit matches and the colors all go well together.
Using the color wheel when planning outfits can lead you to explore new possibilities and to have confidence wearing new things.
A color wheel, based on red, yellow and blue, is traditional in the field of art. Sir Isaac Newton developed the first circular diagram of colors in 1666. Since then, scientists and artists have studied and designed numerous variations of this concept.
The
primary colors
are yellow, blue and red and you get the secondary colors by mixing them up, such as green, orange and purple. With further mixing of these colors, the tertiary colors are created.
12 basic hues (

basic colors)

a

re: red, red orange, orange, yellow orange, yellow, yellow,
green, green, blue green, blue, blue violet, violet, red violet.



Basic rules:

neutral colors include brown, grey, white and black. Jeans and khaki pants

are also considered neutral.

Neutral colors may be paired appropriately with any other colors on the spectrum.

The Color Wheel is a tool for understanding which colors go with what

(

which relationships on the color wheel look "good" to human eyes).
You can make the following combos using the color wheel as your guide:

1.

Monochromatic

– shades of the same colour.






Go crazy with colored hats, bags, shoes, or scarves.

You can also use the color wheel when coming up with color combinations for your makeup.


Happy pairing.